Benjamin Moore is a prominent name in the world of paint and color. They have once again revealed a unique hue as their 'Color of the Year 2023'. And this year's shade gives out romantic and lively vibes. Explore and find out what makes this shade so special and how you can add it to your living spaces.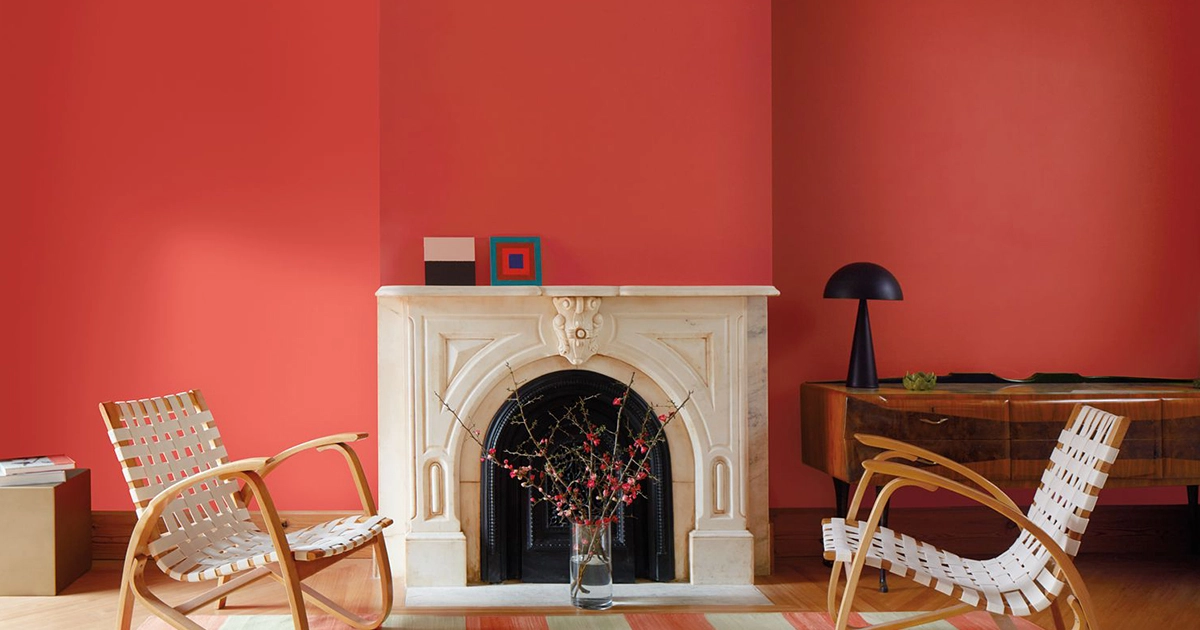 What's the New Benjamin Moore's Color of the Year 2023?
This year Benjamin Moore has chosen a romantic yet subtle color for their "Color of the Year" award. And this color shade is called "Raspberry Blush (2008-30)". Raspberry Blush is a vibrant and captivating color that falls in the spectrum of red-orange with a hint of pink, emitting an electric optimism. It's a bright and vivacious shade that enlivens your senses and sets a bold tone in every space it uses. The color is rich and unapologetic, making it a statement hue for the year 2023.
Raspberry Blush Color Characteristics
Raspberry Blush (2008-30) is a moderate color, giving it an aesthetic lightness that can brighten up a room without being overpowering. Its charismatic and versatile nature allows it to be used as a backdrop or a focal point, amplifying the aesthetics of any space.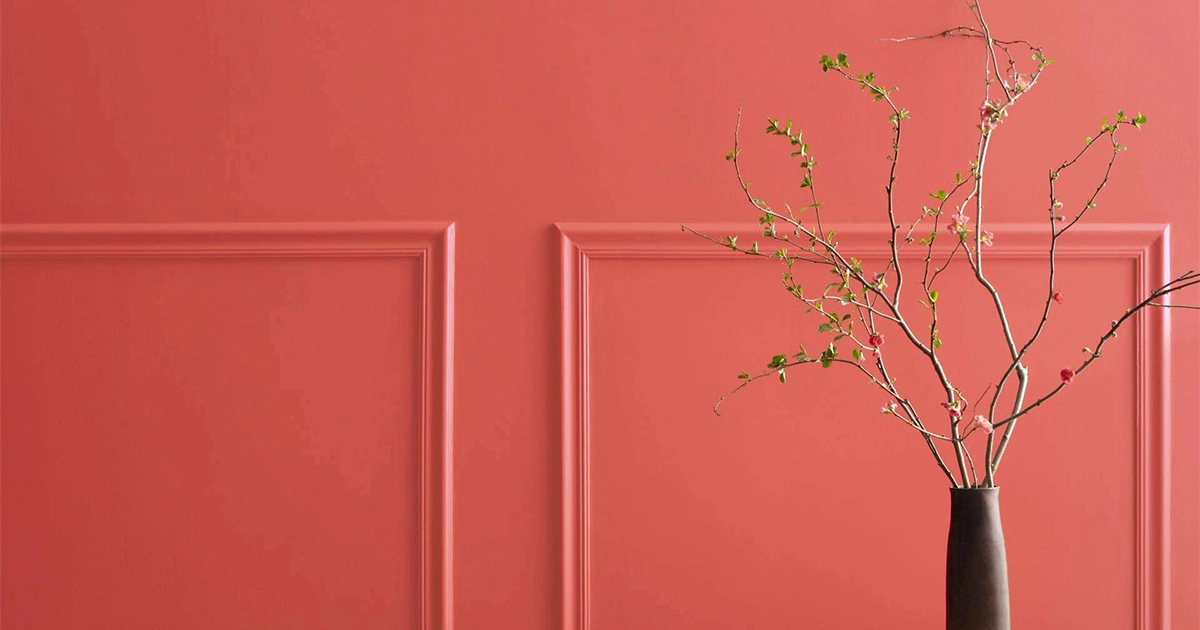 The Color Palette: Color Trends 2023
As part of the Color Trends 2023 palette, Raspberry Blush shares the stage with seven other beautiful hues. These colors have been thoughtfully curated to encourage creativity and an exit from traditional color choices. They draw inspiration from modern art, natural metal changes over time, and the desire to express oneself through vibrant colors.
The full palette includes:
Raspberry Blush (2008-30)

Conch Shell (052)

Cinnamon (2174-20)

Wenge (AF-180)

Savannah Green (2150-30)

New Age (1444)

Starry Night Blue (2067-20)

North Sea Green (2053-30)
Infusing Raspberry Blush Into Your Personal Space
Looking at this color you must be crushing over it and want to include it in your own rooms and spaces. But are you confused about how to make a combination of these colors look good on your walls? Don't worry we have the best suggestions for the ways this color can be used in your homes, offices, restaurants, etc.
1. Bold Walls with Raspberry Blush
Raspberry blush is perfect to brighten the look of your dining room, living room, or powder room. Its bold and lively character makes it an excellent choice for painting walls and creating a fresh look.
2. Accent Walls and Accents
You can also use this romantic shade as an accent wall color. Paired with neutral hues like White Heron or Gray Owl, it creates a striking contrast that draws attention and adds a pop of color. This color combination will surely be a treat for your eyes!
3. Pairing with Neutrals
When paired with neutral tones like Etiquette or White Heron, Raspberry Blush can achieve a balanced and sophisticated look. Use it on walls or as a complementary color for furnishings and decor.
4. Complete Immersion
For the boldest statement, don't hold back. Use Raspberry Blush on walls, ceilings, and trim to cover your space in this vibrant hue. It's all about embracing the charisma of this color.
Celebrating Color and Music: Benjamin Moore x Chromeo
In a unique and exciting collaboration, Benjamin Moore partnered with the electro-funk duo Chromeo. The duo released a song titled 'Raspberry Blush' to celebrate Benjamin Moore's Color of the Year 2023. The song and its album artwork are inspired by the lively and captivating hues of Raspberry Blush (2008-30).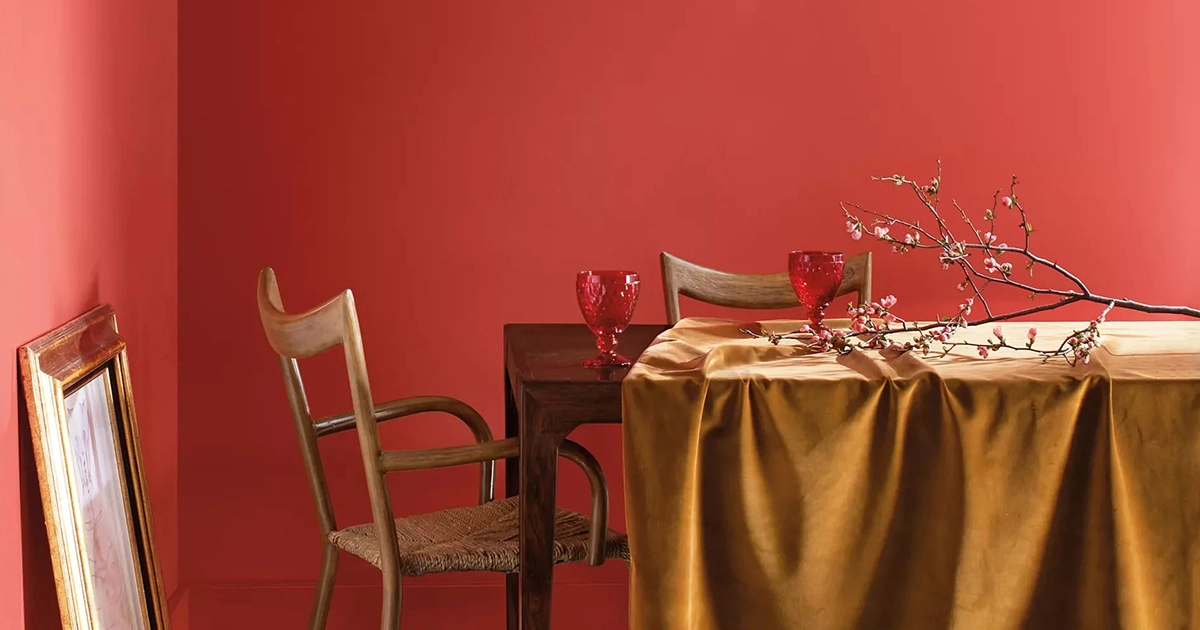 Benjamin Moore paint colors offer various options for matching Raspberry Blush and the Color Trends 2023 palette with other tones. You can obtain a Color Trends 2023 Swatch Kit to experience the magic of these oversized swatches of the eight colors yourself. This will allow you to experiment with combinations and visualize the colors in your living space.
Color Coordination: Explore Raspberry Blush at Hadayat & Co.
Raspberry Blush is not just a color! It represents the optimism and liveliness that define the year 2023. Bold, charismatic, and unapologetic, it invites you to embrace individuality and creativity. You can also get these high-end paint colors in Pakistan.
If you are also looking forward to adding vibrance and joy to your living spaces, check out this color palette at Hadayat &Co. We at Hadayat celebrate color individuality by providing thousands of color options you can explore with us. Now it's your turn to add a pop of romantic red and pink hues to your personal spaces.